Since November 2016, I've decided to bring more attention to diverse authors and diverse books, because now more than ever #WeNeedDiverseBooks. So this will be one of an occasional series of posts.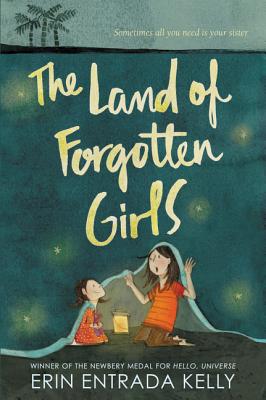 The Land of Forgotten Girls by Erin Entrada Kelly (March 2016, Greenwillow/Harpercollins, 304 pages, for ages 8 to 12)
Synopsis (from the publisher):
Soledad has always been able to escape into the stories she creates. Just like her mother always could. And Soledad has needed that escape more than ever in the five years since her mother and sister died and her father moved Sol and her youngest sister from the Philippines to Louisiana. Then he left, and all Sol and Ming have now is their evil stepmother, Vea. Sol has protected Ming all this time, but then Ming begins to believe that Auntie Jove—their mythical, world-traveling aunt—is really going to come rescue them. Have Sol's stories done more harm than good? Can she protect Ming from this impossible hope?
Why I recommend it:
The author makes us fall in love Sol's 12-year-old girl voice, a voice that's brave and funny and achingly honest. With so many quotable lines, I had trouble coming up with just one favorite.
This book will break your heart into thousands of pieces--and then knit them all back together. A strong sibling bond, good friends, and a kind neighbor lift this contemporary novel up into heartwarming territory, as does the power of Sol's imagination. Sol is so real, you'll want to hug her and buy her some ice cream.
Favorite lines:
When Vea's in a good mood--which is like, never--she brings home extra tartar sauce for Ming.
Today wasn't a tartar sauce day.
Find other diverse children's books at:
The Logonauts
and
Pragmatic Mom
Find the author at
erinentradakelly.com
Follow her on Twitter at
erinkellytweets